CIVIL WAR EVENT AT HILLSIDE

JUNE 11 & 12, 2005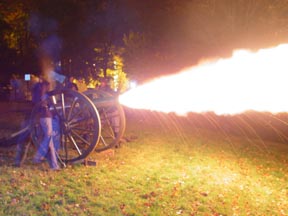 The Hillside Restoration Project, in collaboration with the Boylston Historical Society, is sponsoring the second Civil War Weekend at the John B. Gough Estate the weekend of June 10, 2005. This is a wonderful opportunity to bring history alive through immersion into the sights, sounds and smells of the 19th century!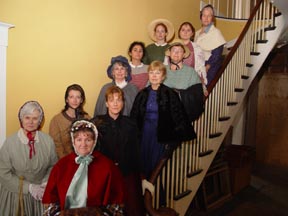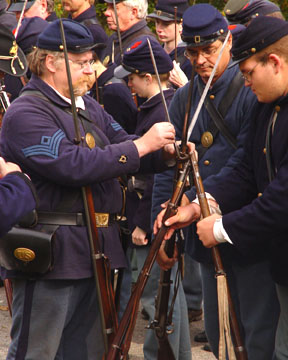 No other war in our nation's history touched the lives of so many Americans as broadly and deeply as the Civil War. This event is an opportunity to hear the stories about the life of the soldiers, the role of women as civilians, nurses, (yes, even disguised as men in the ranks!), and what it was like to be a child during the War Between the States. Our own native of Boylston, Private John Partridge, who was captured and died as a prisoner of war at the infamous Andersonville, will be honored with a special ceremony.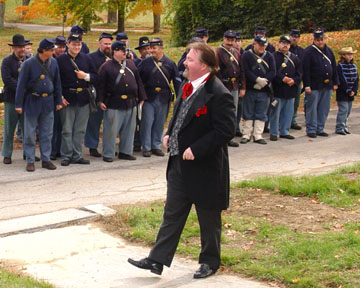 The public will be invited to mingle with soldiers and civilians, treated to period music, join a period dance, and experience the encampment at night with a special candlelight tour. A skirmish between Confederates and Federals will captivate spectators provoking emotion and inquiry.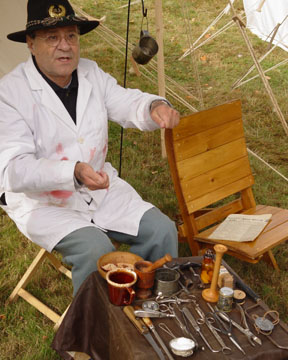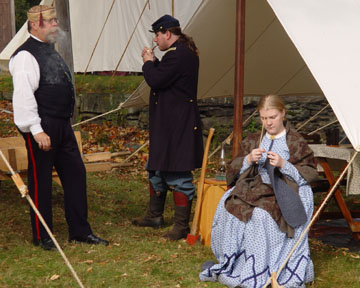 Re-enactors enjoy meeting with interested spectators and consider it part of their mission to educate the public about a broad spectrum of topics from the politics of the time, military strategy, protocol and munitions as well as the culture, customs and music of the 1860's. Once again the front of the Gough House will be the backdrop for live dramatic performances that offer an understanding for the major social reform movements of the period. Tours of the Gough House restoration site will be available throughout the weekend.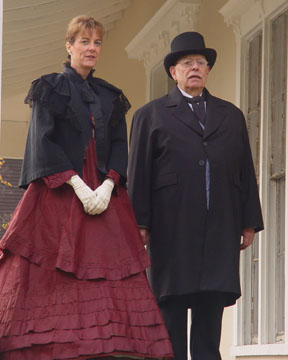 During the last event in October 2003 a number of local and regional groups took part in the festivities, including the PTO, the Boylston Garden Club, the Girl Scouts, The Boylston Education Foundation, the Tahanto History Club, the Boylston Cultural Commission, the Boylston Historical Commission and the Worcester Women's History Project, as well as a large number of living historians and Civil War re-enactors. These and other organizations will also be participating in the June event.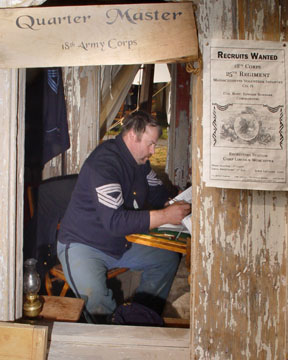 This is a superb event that showcases Hillside's cultural and educational potential.

&nbsp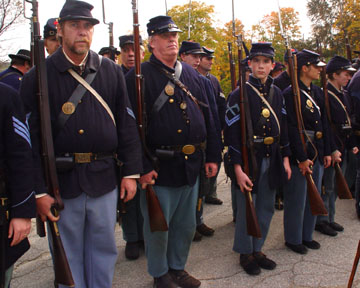 &nbsp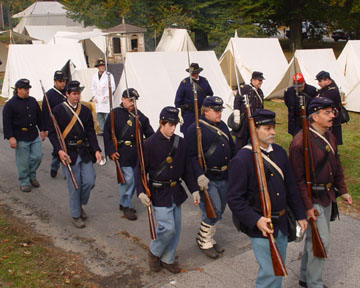 &nbsp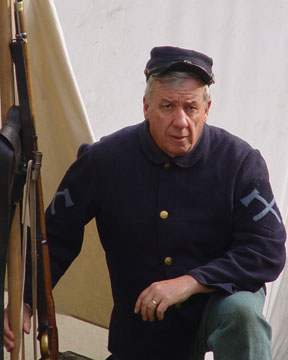 This event is free and open to the public.
Please call, 508-869-2720 if you would like to be a financial sponsor of this event. Other related events -

Wed, June 8: Tour of Abby Kelley Foster's home in Worcester
Thurs, June 9: The Lyceum Movement at Worcester Historical Museum
Fri, June 10: Temperance Crusaders Close Down Other Place Pub in Boylston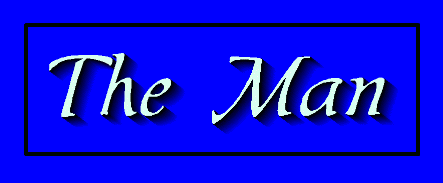 Copyright © 2005 - BLTdesigns